October 2, 2009
Just back from West Virginia and Mom's cataract operation. I'm as tired as if I had been the patient! And we have a big week-end coming up, Coaltion Celebration, and event for Boe Meyerson, and a lovely invitation from Mary and Tony Sciaino for Sunday Night.
The drive today was uneventful, listening to a course on the Philosophy of Science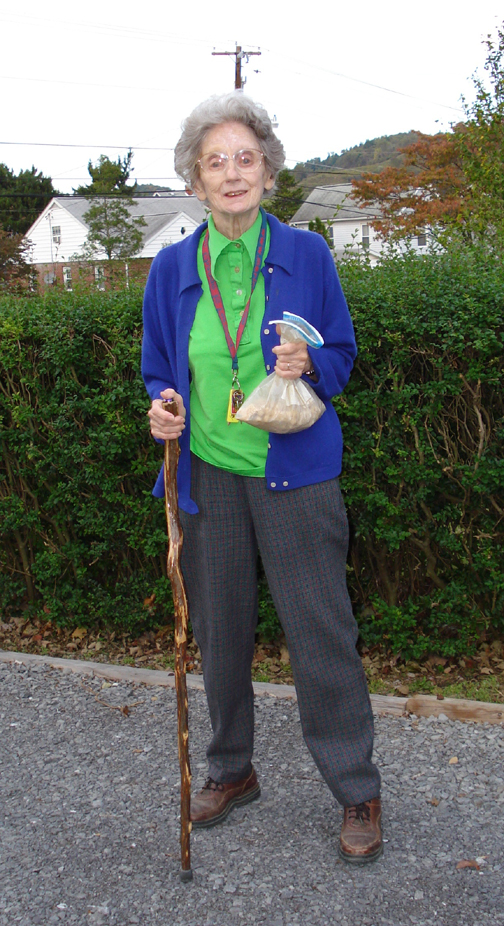 which I alternate between enjoying for its astringent logicalness and getting annoyed at it for the same reason. Today's largely on Thomas Kuhn who wrote an important 1962 book about revolutions in science-- originator of what has become a general phrase: "paradigm shift."
Lots of fun yesterday over the NYTimes article on pepperoni rolls coincidentally mentioning (indeed it was dateline) Shinnston!
Also yesterday when we went into downtown Clarksburg for Mom's doc appointment, . I especially loved Clarksburg, some fine buff brick office buildings, the big vaguely art deco courthouse with not-so-huge Stonewall Jackson mounted out front. My homeboy, only it was Clarksburg, Virginia when he was born. So many retail stores empty, but a big new Fairmont University branch there, and law offices, a boutique or two.
I took a whole series of pictures of Mom with her eye unmasked, feeding dog cookies to the neighborhood pooches....