March 20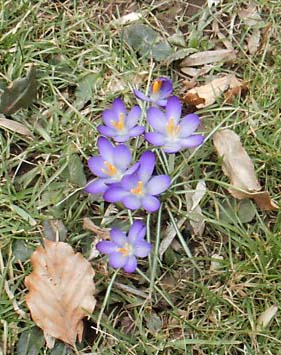 Spring begins, and also the the beginning of the sixth year of the war in Iraq. I didn't demonstrate yesterday in the rain; went instead to have dinner at North Square with the old mom's group. That isn't that the moms are old, but that we have been together 22 years or so-- since we had babies in Brooklyn (see photo) . It is always invigorating to be with them-- they all had another child after the ones we had together-- Evelyn had two more, so she makes up my singlet. Eva's Theresa is teaching for the first year in Canarsie; Maddie's Julia Kaminsky is in El Salvador, Nancy's Matt is working at a financial firm in Jersey City, Jody's Kate is teaching in Brookline. And Joel still deciding if it's continue to work or start graduate school! This time a year ago we were thinking about his upcoming graduation-- yes, yes, it goes fast, but also the things we worry about (and I suppose enjoy too) change so fast!
March 18, 2008
It is after all very close to spring-- St. Patrick's Day is over, and I had a busy day yesterday working at the Newark Museum with the Jersey City teachers, not presenting as much, but feeling more of a sense of what the thing is about-- I'm going back Monday to see how the hands-on art stuff goes.
AND!! I got home and had an hour or two before making a presentation with Marlon to the SO/Ma Board of Education-- and I planted peas! And the yard has lots of little crocuses hanging out in the grass which is always that unexpected end-of-winter green which reminds us that the grass never really dies and in fact grows whenever there's a break in the frost and freeze.
So, I had quite a day: work at the Museum, stuck the peas in the ground because it was St. Patrick's Day and supposedly he or some other saint will make 'em grow if you do it on the right day, and also sowed indoors in a cardboard egg carton some cabbage (which should have been done two weeks ago) and got some dinner, did the political thing-- everything but write and exercise.