October 1, 2010
It's all good, as I wrote to Carole Rosenthal about our coffee and then writers' group last night. We trying to convince Edith to start blogging, and Carol Emshwiller is back from her place in the mountains of California, and Joel called and I'm writing a lot of emails and trying to communicate in my own way.
And thinking about this Buddhist concept of No Stable Self, which means me in this place with rain diagonal on the windows, at this moment, and then the rain stops, turns to drops, all twinkles and shades into something else. Why is that concept so helpful to me?
September 28, 2010
Friday night I had such fun with friends coming to hear me read and buy books at Words bookstore in Maplewood, NJ. Below I'm signing for Mira Stillman, herself a wonderful memoirist and Ethical Culture friend. Photo by Ellen Kahaner for Maplewood Patch.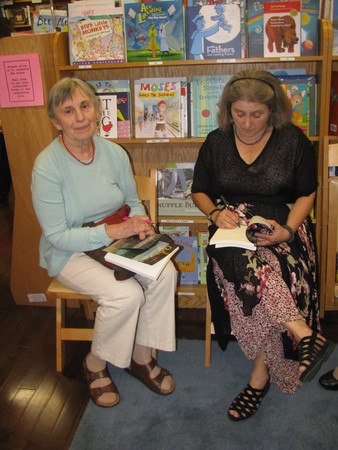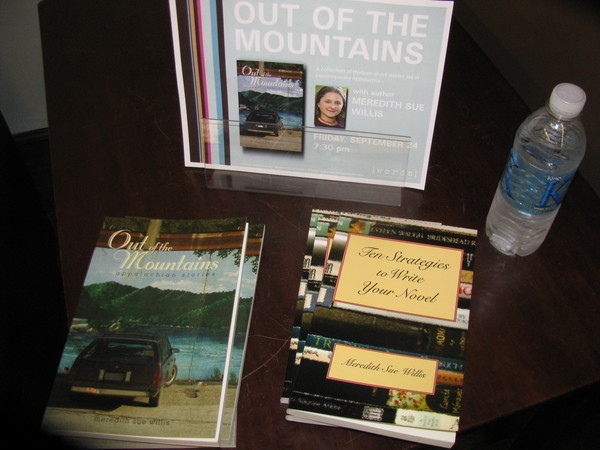 Lots of good news this morning, for individuals, if not for the world:Joel's PHd advisor Dawn Song got a Macarthur grant for heavens' sake!