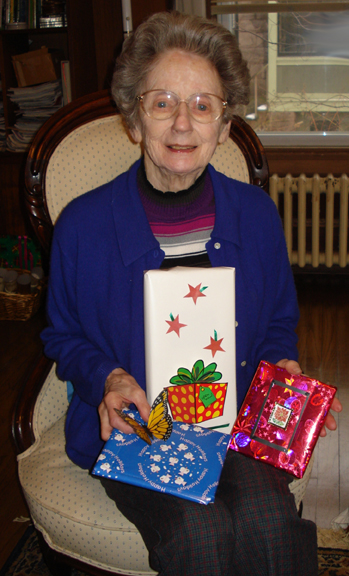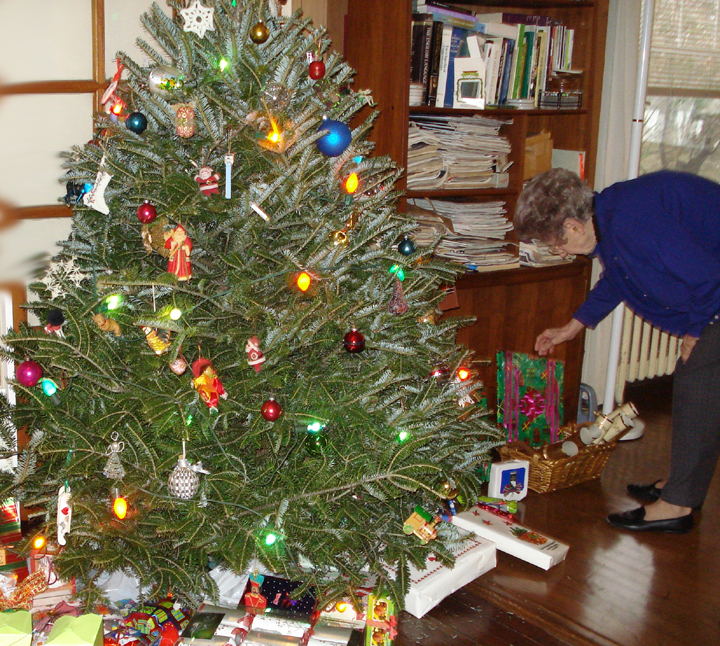 December 26
'Twas the day after Christmas, and gray in the sky,
Snow on the ground and hangovers from pie....
We spent two hours opening presents yesterday-- Joel insisting that each present be unwrapped and watched and enjoyed by all of us. This year, though, I had cleverly planned my cooking tasks so that I wasn't anxious doing this: the ham was roasting and a bread was in the bread maker and the vegetables for roasting were already prepared.
I got my best Christmas present in years– the tiny Acer Aspire "netbook" computer . It is just 2 pounds and under $300 (barely under of course), and it is so cute ! I've wanted one of these subnotebooks for almost a year, since I started reading about them: solid state and with a Linux operating system. I wanted it for its true portability (I have a laptop but it's heavy and the battery has died). Anyhow this little job does email and word processing and is all I need for traveling.
Also for looking cool in Starbucks.
The keyboard is small, but I'd tried it at J&R and compared to my first "netbook" crush, an Asus eee (screen 7 inches diagonal), this one (screen 8.9) is downright roomy. Thinner and lighter than a hardcover book.
We had eight for Christmas dinner-- Mom, Andy and me, Sarah and Joel, and Howard and Alice and daughter Molly. A lot of cooking, and everyone helped (Joel and Sarah made some amazing garlic mashed with pre-roasted garlic) , ditto with clean-up. The work has already this morning faded into a general haze of warmth. Joel, Sarah, and Molly went to Sciainos' after dinner, where Joel ate sausage and manicotti and cookies. Groan.
After Christmas dinner, we did Hanukkah candles, and no Christmas songs– but we were 3 to 1 Jewish to gentile. We tend to have Jews for Christmas and gentiles for Pesach. Seriously.