I'm just back from a few days in West Virginia– had an excellent one day workshop with the Morgantown branch of the West Virginia Writers, George Lies and Mary Lucille DeBerry and others organized a just-right sized workshop with Robert Tinnell the screen writer and Robert W. Walker the novelist (both of whom live in WV now) and me and more. There were workshops, some critiquing, a panel, socializing– around 40 participants with that wonderful West Virginia mix of high school, college, retired and everything in between. I got to visit a little with
Norman Julian
and met lots of new people, all interesting– it took place at the
Monongalia Arts Center.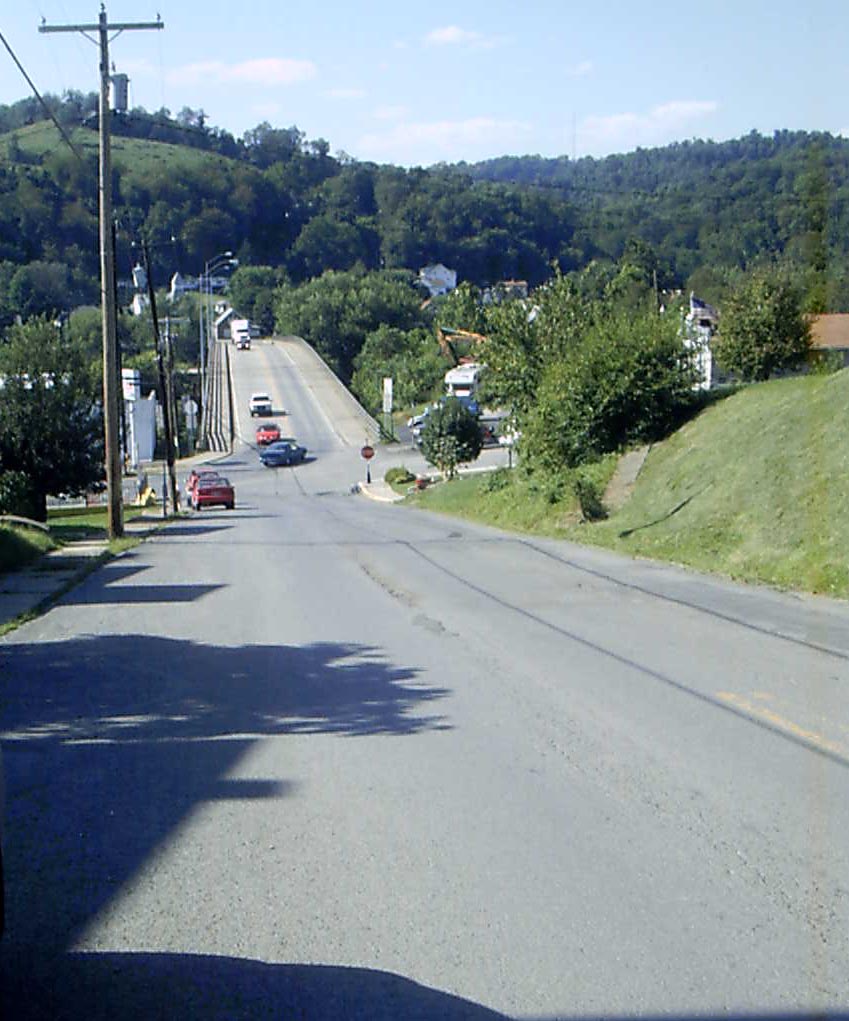 The rest of the time I spent with Mom, who is rushing around getting ready to leave for a few weeks– she is going to Ohio with my cousin Harley, then she'll fly to us to see Joel when he is in, then either I'll take her home or she'll go back to Harley's. Not clear yet.
I'll probably end up taking her, as, in spite of the grueling drive, I so enjoy just being in West Virginia with the blue haze on the intense green of the nearby hills with their choppy tree-topped summits– I can never describe those northern West Virginia hills: they are shorter than farther south, not so steep, still have some open fields. They always feel very close by, and the silhouette when the light is behind them is of a badly cut little boy's hair: irregular and endearing.