March 6
I am still catching up from being away, a couple of hours of odds and ends including clearing out the dining room of all the clean clothes and sewing up the torn sheet from the guest room (but haven't made the bed down there yet) and putting away all my travel clothes, at last– anyhow, if I could just do some writing I would feel very good, I think. It's amazing how many chores have to be done even in a household with no kids at home and me being a really minimal housekeeper. I've always been harrassed by the sheer length of the list: feed the parakeet, put away the clean dishes, clean clothes upstairs, in drawers, buy groceries, put on something to eat. And also, many of the things that began as exciting political events turn into chores: the institutionalization of the Coalition has meant fewer impassioned speeches about racism and more uploading information to the website and carrying flyers to the schools etc. Funny connection to all this: the upcoming 40th anniversary of the Columbia University sit-ins and strikes. There is a lot happening with that, including a spontaneous Sundial rally being planned (is it still spontaneous?). Back then, there were fewer details and more passion, although of course someone always had to do the details-- who made the peanut butter sandwiches when we were sitting in Low Library and Math Building? I remember I made a point of not doing it-- it looked like girl work, which I had scorned from earliest infancy, except of course one does do girl work in the end, or else nothing happens....
March 4, 2008
Back from the whirlwind tour of West Virginia and Pennsylvania in the rain! I drove today from Shinnston (looking magical in the early morning light on the amazing 3rd of March, which was superbly warm and brilliant with light unmitigated by leaves.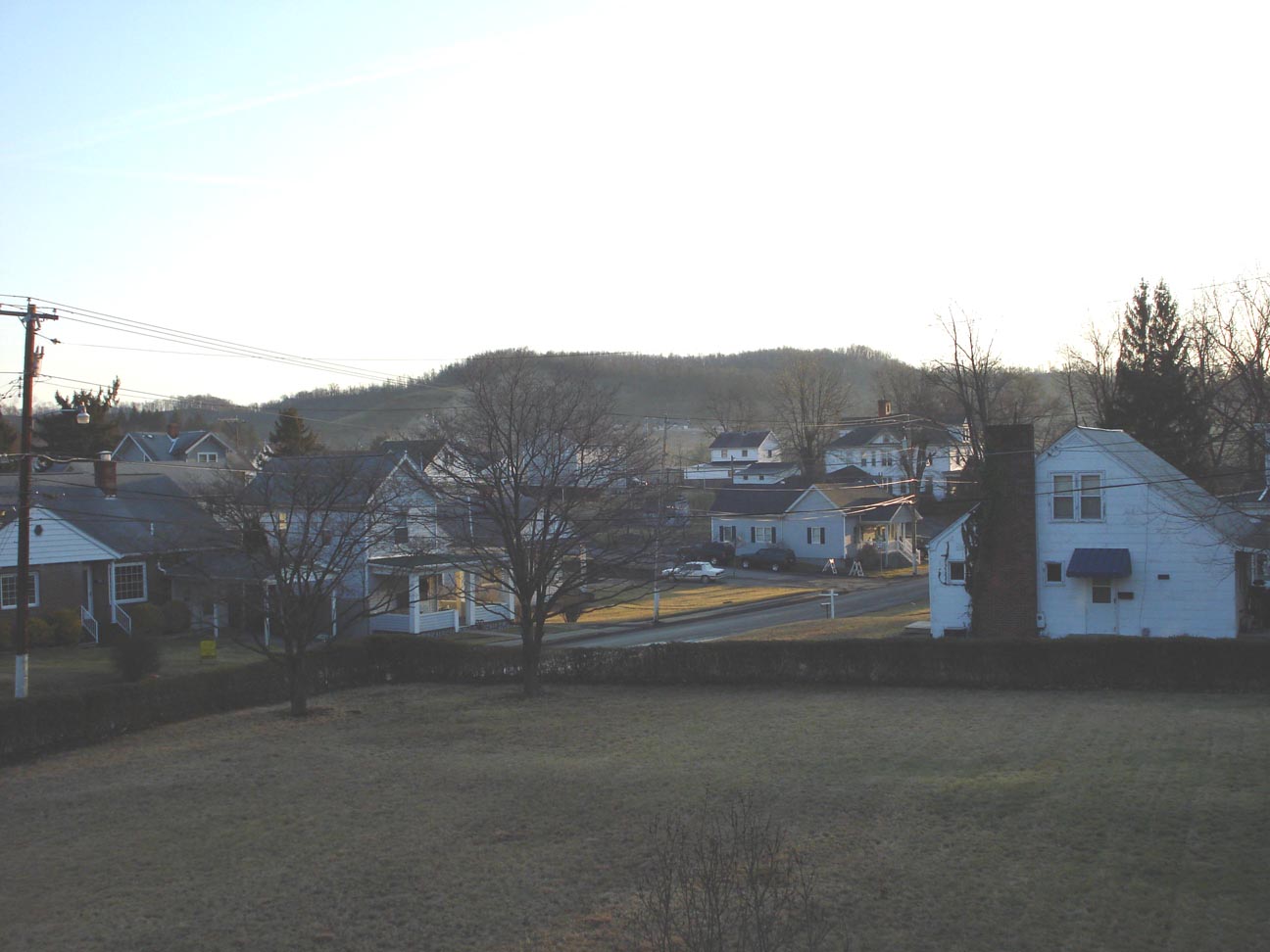 But today-- rain "heavy at times" as in hour after hour I drove to Wheeling to appear at Lunch with Books then home to New Jersey, listening to John McWhorter's Teaching Company Lectures on the history of language. Thankful to be home on one piece and really weary.
March 2, 2008
I'm in West Virginia after driving my mother down today. I'll be here tomorrow, then Tuesday on to Wheeling and then a long drive home. My big success was getting her DSL turned on! I am really proud of myself with that– it went pretty smoothly, the filters on the phones, ethernet, phone wires--wires all over the place, the modem, the excitement of the moment when I realized we were communicating with the internet. All this technology, and she likes email, but all she really wants to do is to lay out her collections of stones that look like faces and shells and other people's discarded boxes.
There was snow in the Maryland Allegheny front, the mountains Andy and I call the Ethnic Slur range because they all have names like Big Savage and Polish Mountain. Lots of light today, and out of the highest area, the fields bright tan with no snow. Ridges with straight thin tall trees lined up and light coming in a band between their thicker upper branches and their trunks against the hillside.
We ate at Jimmy's on the West Side of Shinnston, near closing time on a Sunday, and Jimmy was sitting down to eat with his sister and her kids and some friends. It felt like being in his living room: Mom had a pizza burger which wasn't a burger at all but an open faced sauce and cheese and pepperoni on a bun. I had the Rosie's special of course, big sausage patty with hot and sweet peppers and mozzarella. My fave.


Portrait of Taxicab, Pet Parakeet