My friend Phyllis Moore, the doyenne of West Virginia literature, is wintering on the Alabama gulf coast. She sent this poem with a photo by Jim Moore. They call the bird R. Sea Byrd, which will make sense to those of you who know our redoubtable West Virginia senior senator: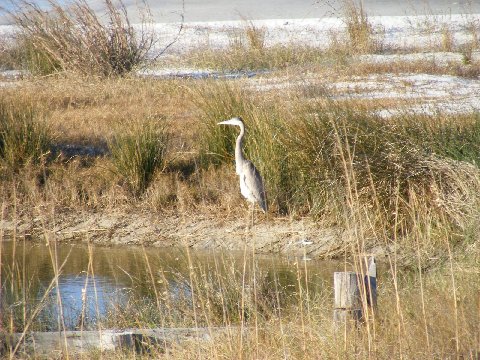 Winter on Little Lagoon
Each day,
a white heron claims
the same spot.
Like a whore
working a corner,
it waits for its prey.
Phyllis Wilson Moore, 2007