It's Saturday, and I made French toast for me and Andy for breakfast. Now I'm getting rid of that broken rolling file that was a bad purchase from the beginning, replaced with also cheap but at least so far unbroken ones, clear, so you can see in them. Such a sense of accomplishment to straighten up the piles of Coalition and Ethcial Culture Social Action files. Oh my. I'm going to take a long walk later, andmaybe finish my seed orders and make soup.
And read more of Sigrid Undset's Kristin Lavransdatter, which is a remarkable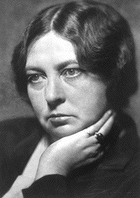 enormous book, feels more like a whole since I have the good translation by Tina Nunnally in a single volume. Enormous. Rambling, Omniscient. Feminist scholars apparently ignore th book, for its too religious, too woman-in-conventional-role quality-- it's set in the middle ages, and you really feel the weight of convention and culture and also nature. Kristin is about as healthy and wealthy as a woman of her time could be, with a fair amount of freedom, and a culture that appears to give at least some respect to the women's realm of work and responsibilities. And yet she is caught by rules about sexuality, by child bearing, by the deaths of people she loves, etc. etc.