I've been thinking how I write less now and (IMHO) understand more and more deeply. And yet– then, all that writing. My real life was there. Much of my real self now is still in my head, in my creative work, but I've also got a lot of myself really in teaching and also friendships and other interactions with people. It's as if then (and the then I'm talking about is both my early adulthood and adolescence when I was writing and my childhood when I fantasized) I lived on sensation and imagination. The stories were good, but I feel, like all people in the second half of their lives I guess, that I have more to give now. And because I'm more engaged in the world, less and less time to do it.
October 14, 2006
After we got back from Washington, Joel went back to Providence, and our friends the Achiwas visited him there at Brown. Then they came back to New York and Andy and I met them for dinner at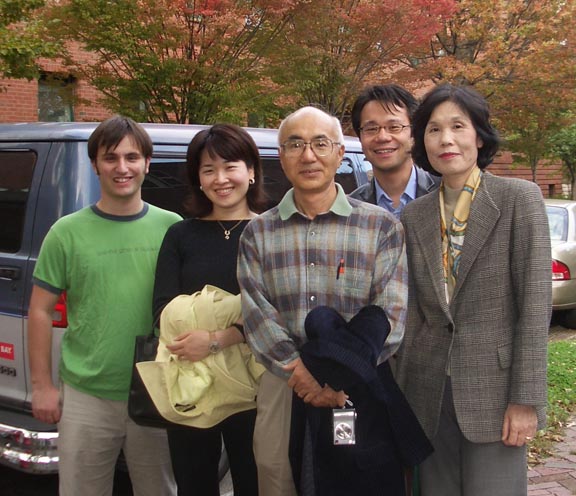 Petrossian in Manhattan, and they flew back the next day. Meanwhile, I started teaching a third class, and Andy keeps doing 18 hours of work a day, and I was in Philadelphia for the day today Saturday giving a writing workshop, and we have papers and meetings with the Coalition. I'm also going to Kentucky next month for a week-end, and it is shaping up to be a really busy fall, however you slice it!