We're off to sunny-- well, closer to the sun in altitude anyhow-- West Virginia tomorrow morning.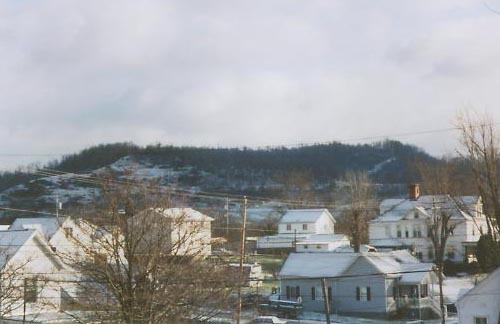 I've got tons of gifts, have to buy a can of sweet potatoes and marshmallows to go with Mom's turkey breast and stuffing and stuff. She had to get a new stove– just delivered Monday, after a lifetime of the old Tappan, which finally was mostly not working and often smelling of gas. She was down to two burners and a possible explosion.
Yesterday, Joel's old babysitter (from when she was a student) Charlene stopped by– great to see her, and we sent her home with a bag of frozen garden sauce from my garden–my tomatoes, basil, etc, but I guess it had commercial onions and garlic as I've pretty much given upon growing them. I pulled up two of the sunbrella-cold frames yesterday to get some lovely lettuce, Winter Marvel and Brune d'hiver, but the ground was more frozen that I realized, and I think I did some damage to the sunbrellas.