Meredith Sue Willis's
Books for Readers #129
February 26, 2010
Previous Issue: Article by Jeffrey Sokolow on the 50th anniversary
of the Greensboro lunch counter sit-ins and the beginning of the Civil Rights Movement
Featured This Issue: New and Recommended Small Press and Indie Books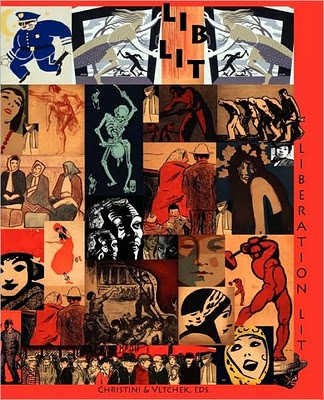 Note: If you want to link to something in this newsletter, you should use the permanent link here rather than this page, which changes each issue.
I have a string of interesting but mostly unrelated books that I've been reading, many from suggestions in this newsletter. This first one is a re-read. My initial encounter with José Saramago's BALTASAR AND BLIMUNDA was several years back. I was impressed, but as time passed, I

would find myself thinking of it, and I'd exclaim mentally: Oh! I own that book! I can read it again any time I want! So I finally did. It's quite beautiful, and has to qualify as one of my favorites, which does not mean that I was entranced at every instant and never skipped anything, It has magical realism and a very real early eighteenth century Lisbon and surrounding areas. There are small parts for historical figures, notably historical figures like the composer Scarlatti and an inventor-priest. There is a wonderful set piece on the Inquisition. At the heart of it all is the passionate, monogamous love between Baltasar and Blimunda, and their loyalty to the priest and his quixotic creation, the great imaginary flying machine. One typical Saramago touch is that Blimunda has a mysterious talent for being able to see inside people– quite literally, to their organs. She sees diseased organs, usually, and her special power is of absolutely no use to anyone. Woven among these elements are the self-recounted stories of dozens of working people who tell their lives, who run home to have sex with their wives, get crushed under carts carrying enormous blocks of stone. The stones are for a basilica being constructed because the king made a vow. The royals are slow-witted and pitiable, but their whims sow general destruction. The donkeys and oxen are charming; the friars are randy. Standing against all the suffering is the romance of the impoverished, illiterate lovers, one the child of someone caught up in the Inquisition, one without a left hand because of his service as a solider. I'm already starting to think from time to time, O, I can go back there anytime I choose and read in that world again.
Then I read William Gay's PROVINCES OF NIGHT, which also has a certain amount of magical realism or perhaps tall tale, but I liked best the more mundane parts: the way the main character young Fleming Bloodworth walks down a hill or gets out of a car and just takes in the world around him: trees, hills, fireflies, cold air, smoky air, damp hot air– whatever. It's farther south than the Appalachians where I grew up, but it smells like home. I especially loved the dialogue of the old men who sit around weaving stories and memories. The very end has, to my taste, a breakdown of the natural flow– a self-conscious assumption of the mantle of Southern Gothic style. Some of the violent stuff seemed just right– the fighting, the good old boy practical jokes that veer off into torture, and even Fleming burning down his house (the TVA is taking it over anyhow for a dam). I even believe Fleming's father's murderous rages, but the very end has a few too many portentous coincidences. But most of the novel is topnotch– like a comic character named Albright who starts out as humorous relief but takes on more depth and interest by the page. In other words, that which is character-driven in this novel, however bizarre, strikes me as superb.
A recommendation from this newsletter, nonfiction, was BOUND FOR CANAAN (see issue #126 ) by Fergus M. Bordewich. This is a history of the Underground Railroad from its informal beginnings through increasingly elaborate arrangements for getting people out of slavery. Most interesting, though not surprising, was the agency of the enslaved people themselves. The typical image in white people's eyes is of kindly white Quakers helping poor terrified slaves, with maybe the exception of Harriet Tubman. Tubman, but in this book we learn about a fascinating variety of other enslaved and free actors of color:some are leaders, some lend a hand, some are heroes,
some quarrelsome. I learned names like Josiah Henson and William Still and Mary Ann Shadd. I also learned about some working class whites like Jonathan Walker who got his hand branded SS for slave stealer, and about the many African-Americans both free and slave who went to Canada, where slavery was outlawed (slavery abolished in Britain and domains in 1833).
There's a stimulating paragraph in the epilogue to the book about what amounts to the conflict between law and political movements that challenge the assumptions of the laws. Bordewich writes "While the Underground Railroad and the larger abolitionist movement clearly made a profound contribution to progressive politics by attacking racial discrimination and asserting for the first time that each individual had a personal responsibility for others' human rights, it is less obvious that it was also the seedbed of religious activism in American politics. Most members of the underground uncompromisingly regarded their work as answering only a law higher and more sacred than those enacted by mere men. In this, they were hardly different from modern activists who today cite the same 'higher law' to justify their attacks against abortion clinics....The story of the Underground Railroad thus sheds light on, if it fails the answer, uneasy questions about what happens when revealed religion collides with a secular society that shares neither its politics nor its reading of the Scriptures."(pp. 438-439)
I wish I had read this inspirational book after instead of before the extraordinary but depressing NAMING NAMES by Victor S. Navasky. NAMING NAMES is a book I've known about for a long time, a history of the Communist-hunting congressional HUAC hearings in Hollywood in the early nineteen fifties. It is essentially about the multiple ways people can cave in to political pressure, betray each other, and then argue he-said-she-said for their rest of their lives. Of course I'm glad I read it, because I knew so little about those days when anti-communism became the thing it ostensibly was fighting against:--thought control, spying, brow-beating people into ideological conformity. The emphasis in NAMING NAMES is on Hollywood, where many, many idealistic young people had joined the Communist Party in the 1930's for its unwavering support of civil rights and workers' rights. During the second world war, the U.S. itself propagandized in favor of Uncle Joe Stalin– and it was only after the war, and with the beginning of the cold war (and of course the inklings of the Stalinist horrors in the U.S.S.R.) that things began to get really ugly.
This book mentions the big spy trials (the Rosenbergs, Alger Hiss) mostly in passing: the focus here is not on people who did (or did not do) anything illegal, but rather people who were accused of membership in a legal organization– the CPUSA. There was enormous pressure to admit their membership before members of Congress and then to tell who all they knew who had been members (the "naming names"). Then, for those who wouldn't talk (the "Hollywood Ten" and others) there were jail terms for contempt of congress, and for them and many, many others, an informal but devastating blacklist– no work in Hollywood for Reds. Most important things I learned here: How all of the HUAC stuff was not about anything illegal. That the naming of names was about getting people to come up with names that the FBI already knew. That the naming was a kind of ritual, meant to force people to choose groveling and betrayal of friends to get on the right side and, then, maybe, be able to work.
One of the odd things was that I never could remember who were the good guys and who the bad– when I was a kid hearing about this, it was the reds of course who were bad, and then, when I became a lefty myself, it should have been the informers who were bad, but I never could get them straight, and this book makes it clear that some of the "heros" weren't particularly nice, and some of the "stoolies" were tortured and pathetic.
Finally, I did some reading just for fun: MOTHERLESS BROOKLYN by Jonathan Lethem is a mystery starring a man with Tourette's Syndrome. Lethem's world of semi-gangster white boys from Court Street in Brooklyn is well-created world and highly entertaining. THE WHITE TIGER by Aravind Adiga, like THE RELUCTANT FUNDAMENTALIST (see #126) is a monologue novel in which a powerful voice demands to have us listen to his story. This character analyzes servant/master relations and some caste things in India, and the relationship between entrepreneurship, freedom, anger, and much more. Would be an excellent book group book for discussion.
And finally– I set myself one of my little professional tasks to see what The Public is buying these days. TWILIGHT, the teen vampire novel (and series) by Stephenie Myers, is a super best seller with an engaging first portion, then a trailing off. Some of the plot stuff (the vampire baseball game, for example, to which the good vampire family takes the non-vampire narrator and then the bad vampires smell her and start chasing her) seems clunky. The vampires self-segregating at their own table in the high school lunch room works well. The narrator's boyfriend Edward is wonderfully perfect as he suffers controlling his urge to suck her blood– here's this incredibly attractive and powerful male figure who cares enough to control his instincts/urges. That, along with the bright, practical protagonist makes this work, at least for one book's worth.




NEW AND RECOMMENDED FROM SMALL PRESSES AND INDIES

Marlen Suyapa Bodden's new book THE WEDDING GIFT is the story of complex relationships among enslaved people and the people who hold them in bondage during the decade before the Civil War. The novel is told in the alternating view points of Sarah Campbell, a light skinned young slave woman who learns reluctantly where her mother goes at night as well as how to read and write, and Theodora Allen, the white lady of the plantation who discovers that her husband is both the father of her own daughter and of Sarah. The novel has a powerful momentum that drives it forward: How badly will Mr. Allen treat the women in his life? How much evil will he perpetuate on his slaves? Who is the black father of a certain young white woman's child? Who will live and who will die? Will Sarah be able to use her intelligence and skills at last to make a run? The final quarter of the novel alone has enough plot material for another two books. In spite of horrors and suffering, this is a novel in which the human spirit rises up triumphant.
THE CALABOOSE EPISTLES by R.T. Smith is a varied collection of stories, mostly set in the Southern mountains. The stories have been previously published in excellent journals like TriQuarterly and Prairie Schooner and Story South and Southern Humanities Review. Some, like "The Pig is Committed" and "Against a Sea of Troubles," are vintage Southern gothic combining humor, violence, tall tale, and exquisite romps of language. The writing is always brilliant, exuberant with word explosions that combine a modernist experimentalism with Appalachian richness of vocabulary and dialect: "Mussed and wizened but rat-agile." he writes in "Rampskin," a retelling of the fairy tale Rumpelstiltskin. The title story is a humorous tour de force in letters a woman is writing to a manipulative incarcerated man. There is another, more serious story about corresponding with a prisoner called "Correspondences," in which a college professor corresponds with a convicted felon, and I especially liked the felon's subtle fictions and persuasive writings. Several of the stories in the second half like "Red Jar" and "Ruminants explore relationships between a man and his significant (female) other, often having him follow some dead end path for a while before realizing he needs to return to the woman and the relationship.
Juanita Torrence-Thompson's latest collection of poems is called breath-life includes a rich variety of poems including "Her Sweet Ear Flowered," representing her exploration and compression, and "Aida," a dramatic monologue about singing with Placido Domingo. I especially liked "My Soul," where she writes in the first stanza: "My soul, a rhapsody/plays melodies at each stanza/each insatiable syllable." She experiments with many forms, offers many delights. Check out a longer review at http://rattle.com/blog/2010/01/breath-life-by-juanita-torrence-thompson/.
Barbara Smith's THROUGH THE GLASS centers on a time of crisis for Patricia Yokum Tazewell, a stained glass artist who is the heart of a tiny West Virginia community of new homes and diverse families. Patricia is a surrogate grandmother; mother of less-than-ideal children; and a woman with many men in her life, including the husband she loved passionately who died four years before this story begins. During the handful of spring days of the novel, she deals with her past, and her past mistakes, faces up to some unpleasant wannabe-gangster teens, the possible reappearance of an estranged brother, her daughter's emotional deterioration, and a shocking death. It was a lot of fun to get to know Patricia– fun because she's sixty two and desirable to several men, because she drinks and gets into physical altercations to protect her bipolar daughter and her property. Fun because her spiritual life is pretty equally divided between her dead husband and God. Pat faces everything that life throws at her with energy if not necessarily aplomb. The loose ends are not tied up neatly, but you finish the novel rooting for her and deeply pleased to have been invited into her rich and complex life.
And finally, from West Virginia University Press, Lee Maynard's THE PALE LIGHT OF SUNSET. For a full length review, take a look at what Phyllis Moore wrote in APPALACHIAN HERITAGE Maynard writes better than anyone I know about how a boy is infused with the rules of American manhood. Maynard calls his new book a fictional memoir– a kind of heightened and imagined life that Maynard describes in the subtitle as "Scattershots and Hallucinations in an Imagined Life." Organized chronologically from 1936 to 2005, it is a series of beautifully written short narratives. They begin with the story teller as a free-ranging boy in the mountains; he is then transplanted for a time to the mean streets of Baltimore, Maryland; then he is back in Crum, West Virginia– the scene and title of his extraordinary first novel. Many of the pieces here are about the boy and then man pitted against nature– sometimes inadvertently as in the horrific incident with the hornets (yes, it's as bad as you can imagine), and then, as the narrator gets older, he sets the physical challenges himself. He braves trial by snow, desert, ocean water, and storm– and these are the bracing, honest struggles. The really ugly stuff (excluding those hornets) comes with his run-ins with various human low-lifes. I especially liked the story of the narrator against the quintessentially corrupt boss Frank Rizzo, owner of a swimming pool and dance hall called Dreamland. Here the youthful narrator is exploited in many kinds of hard work with extremely long hours– including night duty driving from West Virginia, a dry state, to Kentucky, where you can buy liquor. The narrator does everything asked of him, including escaping the police and swimming the river with his shipment of alcohol. Then he defies the boss he has just risked so much for and takes off once again. The persona Maynard creates, the experiences he offers us, make for a truly gripping book that you find yourself halfway through when you only meant to read a few pages.
READER RESPONSE TO ISSUE NUMBER 128
Dreama Frisk writes in response to Pamela Erens on FATHERS AND SONS: "I am reading FATHER AND SONS now. Erens is so right about Turgenev's clarity. My copy of the book has an intro by John T. Winterich who writes that Turgenev was influenced to write FATHERS AND SONS in 1860 after he met a country doctor in a railroad car who spoke of treating anthrax. In their conversation he came to understand that the doctor was a man of the people who had pulled himself up by his bookstraps. 'Turgenev could recall no counterpart of his type in Russian fiction.' By the way, I was led to FATHERS AND SONS after reading that Hemingway had commented on its importance to literature and on Turgenev's place as a writer.
GOOD STUFF ONLINE
Ed Davis's new blog: http://www.authoreddavis.blogspot.com . Entries include: "Anatomy of a Reading: What I learned from a recent innovative literary event at Tipp City Public Library" and "August 13, 2009: More on Writers' Workshops. Valuable or destructive? Should workshops "fix" poems and stories?"
An excellent interview with novelist Jane Lazarre at http://tommanoff.com/articles/4606/an-interview-with-jane-lazarre-2 is about her writing, about her father, a Communist and member of the Abraham Lincoln brigade, and about her African-American family.
Bob Feldman recommends a video of a talk with Q & A by Stefan Bradley that was broadcast on CSPAN. Bradley, as you recall, is the author of HARLEM VERSUS COLUMBIA UNIVERSITY. The URL is http://www.c-spanarchives.org/program/291160-1
There's a neat hour of music and discussion with Hilton Obenzinger from a Stanford University radio program. The music includes Haitian protest songs, lots from Barbara Dane, Al Jolson singing "Brother Can You Spare a Dime?" the Carter Family with "Keep on the Sunny Side," Woody Guthrie, Josephine Baker, Michael Jackson, Paul Robeson! and much, much more. See: http://www.radio4all.net/index.php/program/39881

FROM PHYLLIS MOORE
"[The winter 2010 issue of APPALACHIAN HERITAGE] contains, as always, interesting articles, poems, and stories. Sandy Vrana has a terrific poem in the issue, and I (voluntary disclosure) have a review of Lee Maynard's latest novel."Having just visited Hemingway's Key West home, I've been revisiting his work and ran across a statement he made about his 'aesthetic theory and it fits well with a short story in A. H., 'The Beauties of This Earth' by Mark Powell. The first version of in our time (characterized by the lowercase letters in the title) was published by William Bird's Three Mountain Press in 1924 and illustrated Hemingway's new theories on literature. It contained only the vignettes that would later appear as interchapters in the American version published by Boni & Liveright in 1925. This small 32 page book, of which only 170 copies were printed, contained the essence of Hemingway's aesthetic theory which stated that omitting the right thing from a story could actually strengthen it.
"My Hemingway search found this interesting tidbit about Hemingway's injury in WW I. http://www.lostgeneration.com/ww1.htm: 'The explosion knocked Hemingway unconscious, killed an Italian soldier and blew the legs off another. What happened next has been debated for some time.' In a letter to Hemingway's father, Ted Brumback, one of Ernest's fellow ambulance drivers, wrote that despite over 200 pieces of shrapnel being lodged in Hemingway's legs he still managed to carry another wounded soldier back to the first aid station; along the way he was hit in the legs by several machine gun bullets. Whether he carried the wounded soldier or not, doesn't diminish Hemingway's sacrifice. He was awarded the Italian Silver Medal for Valor with the official Italian citation reading: Gravely wounded by numerous pieces of shrapnel from an enemy shell, with an admirable spirit of brotherhood, before taking care of himself, he rendered generous assistance to the Italian soldiers more seriously wounded by the same explosion and did not allow himself to be carried elsewhere until after they had been evacuated. Hemingway described his injuries to a friend of his: 'There was one of those big noises you sometimes hear at the front. I died then. I felt my soul or something coming right out of my body, like you'd pull a silk handkerchief out of a pocket by one corner. It flew all around and then came back and went in again and I wasn't dead any more.'"
NEWS
Rick Rofihe of ANDERBO has announced the winner of the 2009 Anderbo Poetry Prize Is Nancy K. Pearson of Cape Cod, Massachusetts for her poem, "Prairies" (http://www.anderbo.com/anderbo1/anderprize2009.html). The judge was William Logan.

Halvard Johnson's new poetry collection THE PERFECTION OF MOZART'S THIRD EYE AND OTHER SONNETS is available in an online edition at http://www.scribd.com/people/documents/14481250-chalk-editions

Shelley Ettinger has a story in a new collection called LIBERATION LIT, a massive collection of political literature. The link to the book's website is Lit: http://liblit.org/ . To view it on Amazon, go here. Shelley writes a good block about the book at http://readwritered.blogspot.com/2010/02/liberation-lit.html
Daniela Gioseffi's new book is WILD NIGHTS, WILD NIGHTS, a book about Emily Dickinson and "Master." See information at Plainview Press.
THIS PLEASANT LAND: A BLUE RIDGE HISTORY by Max S. Thomas has just been published. The first half of the book is a 250-year chronological history of the middle Blue Ridge where Thomas lived for 92 years. The second half of the book is a collection of the author's earlier writings on a variety of topics such as early music, the language of the area, early roads, the mountain economy, country stores, old-time tools, fences, foraging, early marriages, women and their lives, photography, weather, geology, critters and maladies that caused problems, passing on, old-time medicine, and communicable diseases. To learn more, go to http://www.HarvestwoodPress.com, email info@HarvestwoodPress.com, or phone (540) 745-3173.
ABOUT AMAZON.COM

The largest unionized bookstore in America is Powells Books. An alternative way to reach their site and support the union is via http://www.powellsunion.com. Prices are the same but 10% of your purchase will go to support the union benefit fund. For a discussion about Amazon and organized labor and small presses, see the comments of Jonathan Greene and others in Issues #98 and #97 .


WHERE TO FIND BOOKS MENTIONED IN THIS NEWSLETTER

If a book discussed in this newsletter has no source mentioned, don't forget your public library and your local independent bookstore. To buy books online, I often go first to Bookfinder or Alibris. A lot of people whose political instincts I respect prefer the unionized bricks-and-mortar bookstore Powells that sells online at http://powellsbooks.com. More good sources for used and out-of-print books are Advanced Book Exchange at http://www.abebooks.com and All Book Stores at http://www.allbookstores.com/ . Both Bookfinder and All Book Stores both have a special feature that tells you the book price WITH shipping and handling, so you can compare what you're really going to have to pay.

For more comparison shopping, you might want to take a look at CampusBooks.com , another free comparison shopping website for textbooks that says they search over two dozen bookstores to find the lowest prices in textbooks and more.

A couple of other ways to get books: I have used and like the paid lending library Booksfree.com. Also, check out Paperback Book Swap at http://www.paperbackswap.com/index.php , a low cost (postage only) way to get rid of books and get new ones! Also, check out Paperback Book Swap at http://www.paperbackswap.com/index.php , a low cost (postage only) way to get rid of books and get new ones!