I have a beloved book to report on, and then a proposal to satisfy your gift giving needs easily and at the same time to support literature.
First, I reread a book that was introduced to me years ago by Phillip Lopate when we worked together for Teachers & Writers Collaborative. The MAKIOKA SISTERS by Junichiro Tanizaki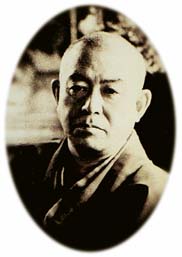 was, apparently, published first as a serial, and Japanese friends tell me that it is at the present time most popular as a stage drama. This is a book with a strange quality that is somehow analogous to flatness– but a flatness that is like a great flowing river with many eddies of events and powerful, deep currents.
The novel takes place during the early stages of the Second World War, long before the American nuclear attacks, back when upper class Japanese admired their clever German allies, and when affluent families in Osaka were still living a generally comfortable and graceful life. The plot line is about the marriage possibilities of the two younger of four sisters whose family has come down in the world but is still very choosy about who it marries. The question of a husband for Yukiko opens the novel, and the answer to the question closes it, but the real point is the lives, relationships, and sensibilities of the sisters– and unsettling changes in their world. Yukiko, the older of the unmarried sisters, is described as an old style Japanese lady (and potential husbands comment on whether or not they have a taste for this style). The youngest sister, on the other hand, is quite modern and has a small business of her own– and affairs with men. There are squabbles and illnesses, the selection of kimonos for particular events, a miscarriage, cherry blossom viewing, meals out with the special Osaka delicacy of sea bream, a great flood with physical danger and heroism, and above all the endless marriage negotiations that involve everyone in the family. The pace– what I called above analogous to flatness– takes a little getting used to, but was totally addictive to me. Towards the end of my reading, I began to fall asleep thinking I could hear hearing voices in Japanese endlessly discussing, debating, and dissecting the various candidates for Yukiko's husband.
And now, Part II, a Special Proposal:
I wrote a little in an issue of this newsletter earlier this month about how hard it is to find readers for small presses, and my idea is to ask you to help me come up with a special Gift Book edition of this newsletter in which there are recommendations for books from small presses and perhaps commercial books that were never publicized very well. My idea is to create a list of books that people might not have heard of but which would be perfect gifts for certain people: for example, a small press children's book for a boy who is a fan of HARRY POTTER or a book for a great-aunt who loves to read but is often unhappy with graphic sex . Or, for that matter, a book for a great-aunt with a taste for feminist erotica.
The rules are: Books from small presses (or books that have been forgotten), plus a guess as to who might like the book. Also, while you are welcome to recommend your best friend's book, you may not recommend your own book. I am totally open to sharing news and reviews sent by authors (and I use this newsletter to publicize my own work too), but for this particular project, I want recommendations of other people's books.
Some sample recommendations follow my sign-off.
Thanks for reading!
BOOKS TO CONSIDER AS GIFTS
Here's my first go at a list that I hope will get much longer. To recap: Please send me suggestions for books from small, very small, and university presses, or commercial books that were ignored and should not have been. Include a short description of who you think would love to get this book at a gift.
1. For anymore who reads Kafka or literary science fiction or general literature, I cannot recommend highly enough Carol Emshwiller's I LIVE WITH YOU from the small science fiction press Tachyon (website at http://www.tachyonpublications.com.) Some of Emswhiller's stories are stunners: she has a whole set of war stories in which people have forgotten why they started fighting, and my favorite is a love story called "The General." Another love story about attraction across species (sort of) , is "Gliders Though They Be," in which strange gopher-like creatures, some pink with wings, some blue with no wings, live in constant danger from "the sky people" who snatch the occasional exposed child or adult. Emswhiller's world moves in and out among locations in science fiction, modernist experimentation, and the wide, wild blue yonder of her rich, quirky individual imagination.
2. An excellent gift book for a reader with an interest in American history and/or adventure would be Ardian Gill's fast moving and carefully researched historical novel THE RIVER IS MINE, based on John Wesley Powell's exploration of the Colorado river. Learn more at http://uconnmagazine.uconn.edu/fwin2002/fwin02cc.html and http://www.meredithsuewillis.com/riverismine.html.
3. Valerie Nieman's new collection of short stories called FIDELITIES is published by Vandalia Press, an imprint of West Virginia University Press. This book has a lot of emotional punch, and Jennifer Lynch's review at GRAFITTI NEWSPAPER (http://www.grafwv.com/) says, "No matter where you open FIDELITIES, a collection of short stories by Valerie Nieman....it's full of intriguing people [and] interesting puzzles that leave the reader wondering about their complexities long after reading it.....Taken individually, each story looks at the life of characters so real and intricate, I felt I knew someone just like many of them. Taken as a whole, the collection is an interpretative look at the motivations, loyalties and obligations of a group of ordinary individuals. " To learn more about Valerie Nieman, go to http://www.wvwc.edu/lib/wv_authors/authors/a_nieman.htm. To buy the book, use the online booksellers or go to the Vandalia press site at http://www.wvupress.com/catalog/product_info.php?cPath=41&products_id=17
4. Are you looking to buy books for children and young adults about real life adventure? From the small Montemayor Press come three excellent stories by Ed Myers, a writer who has published over forty books for children and adults with presses of all sizes. I mentioned his young adult novel ICE last issue (see http://meredithsuewillis.com/bfrarchive71-75.html#ice ) , but his books for slightly younger children are also excellent. I especially like his novel about children lost in the rain forest, SURVIVAL OF THE FITTEST and, for something really different, DUCK AND COVER, a story about a boy who lives during the days of the Cold War– and gets involved in a cold war of his own, right on his own street. Check these out at http://www.montemayorpress.com.
5. Finally, a special treat for people who like to listen while they drive! MountainWhispers.com has released its 7th audio drama on CD– LOST HIGHWAY by Richard Currey, performed by Ross Ballard II. A nuanced and poetic first-person narrative, Richard Currey's novel tells the story of Sapper Reeves, a gifted country music singer/songwriter working the rainy backroads and smoke-filled taverns of the southern mountains after World War II. The performer, Ross Ballard, is an actor and producer with a mastery of regional dialect and the age-old art of fine storytellng. The story's fictional song "Miranda" comes to life along with additional award winning bluegrass music. Learn more at www.mountainwhispers.com.
That's the idea. You can always, of course, recommend best sellers and classics as well, but for this special page I'm looking for books that people might miss.
MORE CHILDREN'S LITERATURE
Carol Brodtrick writes to say: "I wonder if you'd consider a section now and then for a review of work for children. Many creative, talented writers pen novels that are exquisite (just check out the years of Newberry winners), books such as Kate Di Camillo's THE TALE OF DESPEREAUX and Sharon Creech's WALK TWO MOONS, both with a depth adults can appreciate. And who can challenge the popularity of the HARRY POTTER books when readership spans ages 9 to 80? Of course it's because beyond the surface wizard's tale there are layers of human conflict to think about....Your newsletters always remind me there are more books written than can be read in a single lifetime– but you offer a path, often to little known jewels that enrich the everyday. Maybe some of those jewels can come from the juvenile section of the library."
DEPARTMENT OF ENTHUSIASTIC READERS
"I read a wonderful book over the weekend," writes Shelley Ettinger, "again by a Scottish writer, HOTEL WORLD by Ali Smith. She's nominated for the Booker Prize for her latest book, but HOTEL WORLD is from a couple years ago. It's very sad and true. The writing is exquisite, blew me away. The last five pages in particular are just heart-achingly perfect, left me stunned and breathless. She seems to me to be a, if not the, successor to Virginia Woolf."
And Fran Osten writes that she was pleased to have SMALL ISLAND suggested in last issue "I recently finished it." said Fran, "and was going to recommend it myself! It was the best book I have read in quite a long while!"
ROBERT STONE
Last issue I complained about not liking my first novel by Robert Stone. Ardian Gill says, "Well, you had bad luck in starting with Stone's weakest, a Hollywood potboiler. With New Orleans so much in the news, Stone's A HALL OF MIRRORS would be a good choice. I remember it as wonderful. DOG SOLDIERS is similarly very good and A FLAG FOR SUNRISE worth the time."
JOHN AMEN'S NEW BOOK
John Amen, publisher of THE PEDESTAL online magazine (http://www.thepedestalmagazine.com) has just finished a book tour for his second poetry collection, MORE OF ME DISAPPEARS. The book is now available at his website (http://www.johnamen.com/books_writings.asp) with sample poems and ways to purchase. Also, if you visit his music page at http://www.johnamen.com/music.asp, you can sample tracks from his CD.
NEW TEXTBOOK INCLUDES APPALACHIAN WRITERS
Professor Robert (Jack) Higgs is one of the authors of a new text book called TOUCHING ALL BASES, A RHETORIC OF SELF DISCOVERY. This new publication, a creative literature anthology for readers and students, includes work by a medley of emerging American voices. Among the Appalachian writers included are Rita Sims Quillen, Linda Parsons, Nan Arbuckle, Elizabeth Hunter, George Ella Lyon, Jim Wayne Miller, Fred Chappell, Ray Hicks, Kathryn Stripling Byer, Marilou Awiatka, Lynn Powell, Judy Odom, Garry Barker, and Jo Carson. The book uses strategic questions to stimulate the reader to think by using different functions of the mind: sensing, rational thinking, symbolic thinking, and valuing. As a textbook, it is suitable for college freshman composition, or for Advanced Placement or research courses. To learn more here.
KEITH MAILLARD'S LATEST DUE OUT NOW!
Keith Maillard has a new set of four books coming out now and in the next few months. See his publisher's web page about RUNNING at http://www.brindleandglass.com/books/difficulty.htm.
BARBARA CROOKER WINS THE 2004 WORD PRESS FIRST BOOK PRIZE
Garrison Keillor says of Barbara Crooker's RADIANCE: "A pleasure to read, straight through, for its humor and intelligence and for the sheer bravery of sentiment. It dares to show deep feeling, unguarded by irony. It's a straight-ahead passionate book by a mature poet and rather suddenly I've become a fan." Crooker is the author of many poems published in places like YANKEE, THE CHRISTIAN SCIENCE MONITOR, NIMROD, and many more. She is the recipient of the 2004 W. B.Yeats Society of New York Award, the 2004 Pennsylvania Center for the Book Poetry in Public Places Poster Competition, the 2003 Thomas Merton Poetry of the Sacred Award, the 2003 "April Is the Cruelest Month" Award from Poets & Writers, and, again many more! The author of ten chapbooks, she lives with her husband and son in rural northeaster Pennsylvania, and has two grown daughters and one grandson. See her website at http://www.barbaracrooker.com/.
MORE GOOD NEWS
Elizabeth McCord is a finalist in the New Jersey Romance Writers' "Put Your Heart in a Book" contest in the historical division! See http://njromancewriters.org/pyhiab.html.
SUBMIT
Check out THE ROSE & THORN LITERARY E-ZINE at http://www.theroseandthornezine.com.
NIGHT TRAIN EDITOR Rusty Barnes reminds us that the Richard Yates Short Story Award Competition (judged by Ed Falco) begins September 1st and runs through November 18th. See http://www.nighttrainmagazine.com/home.html. .
WHERE TO FIND BOOKS

You can also, of course, get almost any book online from Amazon.com or Barnes & Noble, but keep in mind that both Amazon.com and Barnes & Noble avoid unions and are responsible for the demise
Please send any responses and suggestions directly to me. Unless you say otherwise, your responses may be edited and published in this newsletter. Please e-mail Meredith Sue Willis at Meredith Sue Willis.